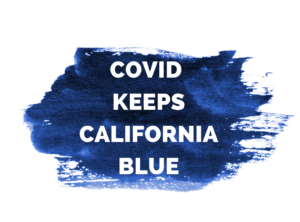 Placentia, CA – by Aaron Zapata
2020 has been an interesting year. On January 1, 2020, I had aspirations of having the perfect vision for the year and believed that great things were about to happen to me and everything in my world which includes my family, work, and personal life.
Little did I know that the coronavirus would change everything.
One of the most surprising changes that COVID brought about was the impact it had on the real estate industry. As a whole, we have had an unexpected amazing real estate market with increasing housing prices, low interest rates, and not enough homes to satisfy buyer demand.
When workers in the United States were sent home to work, the world changed. Overnight long commutes were eliminated and travel plans canceled. Zoom meetings were the new norm and face-to-face meetings were nearly eliminated. 
I have many clients and friends who regularly traveled for work that haven't traveled for work since March. Many of them have been told by their employers that they may not come back to the office on a regular basis to work until long into 2021, if ever. 
Many employers that were not open to letting their employees work from home have now changed their minds and their policies. They are now open to it, and many encourage it.
This radical paradigm shift in employer mentality toward work from home options has made it possible for many employees to consider options they have never considered before.
"If I can work from home and don't have to come to the office anymore, does that mean I can live anywhere?" That is a new and life-altering question that many are asking for the first time and the realization that not having a long commute will provide more time at home leads to questioning their reasons for living in California. 
When busy adults have the time to slow down and really contemplate their goals, plans, and dreams, many have realized they aren't living the life they want to live. They review their priorities and compare it to where they are now and if the two are not in alignment, major life changes are made.
"What if I leave CA? Can we leave CA? Why don't we leave CA?" These are the questions that many conservative families are asking themselves. Those that have the means to leave and have a desire to raise their children in an environment that supports their closely held beliefs are leaving. 
As a result of the COVID restrictions, the work from home option, and the continual pressure on families in CA to adopt and conform to a worldview that does not align with theirs, these families are opting to leave. 
As a conservative Christian, I can relate to the idea of moving out of California. The California I grew up in no longer exists economically, spiritually, and moralistically, and it's increasingly hard to do business here. I'm surrounded by friends and family that want to raise their kids in an area that will support their belief systems and provide economic advantages. Therefore, so many are considering destinations in the Bible Belt and are making the move.
I've never seen or worked with so many families that are strongly considering leaving California. A few years ago it was an "ideal" and now it's a reality to many. For California homeowners, it's a great opportunity to cash in on the high prices when they sell and then buy in a lower cost state. With "work from home" a commonplace, workers are keeping their jobs but moving out of state.
What's interesting about conversations these days, compared to the past, is that entire family groups are now looking at moving. For example, one of our clients has already made the move to Tennessee and now her sister and her sister's husband are in escrow on a home too. Mom and dad are not far behind. As entire families leave it is far less likely that any of them will return.
Employers are also leaving California for more business-friendly environments. Lower taxes, lower-cost labor, fewer regulations are all big reasons corporations are leaving and many of their employees are going too. I'm personally aware of numerous employers of private companies that are planning to make this move within the next five years. Thousands of jobs are leaving when these companies depart.
People are increasingly tired of our Governor and elected officials imposing stringent regulations in response to the Coronavirus. Businesses are failing, kids are stuck at home instead of going to school, private and public gatherings with people who are not of the same household are prohibited, etc… this list goes on. These conditions are depressing and people want out. 
The pandemic has had an effect on us all. For some, it's been too much. One article I read stated that the National Alliance on Mental Illness HelpLine has seen a 65% increase in calls and emails since March. LINK (If you are having thoughts of suicide, please call the National Suicide Lifeline at 800-273-8255). For others, they simply want to go on vacation or meet together with friends without fear of retaliation if they don't wear a mask.
When I see posts from my connections on social media in the various groups I belong to, those who have been able to leave California liken it to getting out of jail. Some have called living in California a "prison sentence". The emotions run deep in these groups with people longing to get out of California so bad! And here's the hardest part for me, when people express their reasons for wanting to leave California, those that do not share the same opinion quickly express their desire to see these people leave. 
I recently commented on Twitter on an article posted by CBS that cited new restrictions effective November 30 in Los Angeles County stating that these new set of restrictions just give more people reasons to leave California. While a few people agreed with me, I was most surprised by the animosity that some expressed in reply to my comment. Some offered to help people pack, others criticized people for not believing science, yet others were glad because they thought that by leaving it would open up new jobs and housing opportunities.  
This is what led me to the title of this article in the first place. COVID, and the restrictions imposed on Californians by our elected officials, has had a blue effect on us all physically and politically. Physically and emotionally people are down (or blue). Politically, moderates and conservatives are leaving for other red states, leaving fewer and fewer red votes behind. 
Aaron Zapata is the founder of multiple companies including IMPACT Properties and Crosswalk Mortgage, is the host of the IMPACT Success Podcast, and a graduate from BIOLA University and California State University, Fullerton.
He lives in Yorba Linda with his wife, Dawn, and their two boys.
www.aaronzapata.com